In the 2018 year end report, the Cheyenne PD set clear goals for 2019 improvements including two notable efforts being made in crime:
1. Cheyenne had a property crime rate that was 45% above the US rate in 2017 and trended up in 2018. The goal is to reduce property crime (burglary, auto theft and larceny) by 10% in 2019. In order to accomplish this goal, CPD will realign officers to beat areas and require commanders to be accountable for reducing property crime in those areas. The PD will request funding for a crime analyst to assist commanders in resource allocation. CPD will launch a "Lock it or Lose it" campaign to educate citizens on property crime prevention measures.
2. The Cheyenne Police Department responded to 600 physical domestic violence (DV) calls in 2017. Many of our investigations were not prosecuted by the District Attorney. The goal is to increase domestic violence prosecutions by 10% in 2019 CPD will work with the newly elected District Attorney to improve coordination in the response to assist domestic violence victims. CPD may request funding for a full-time domestic violence detective, who will provide immediate investigative follow up on each physical assault; thus, preventing future violent crimes.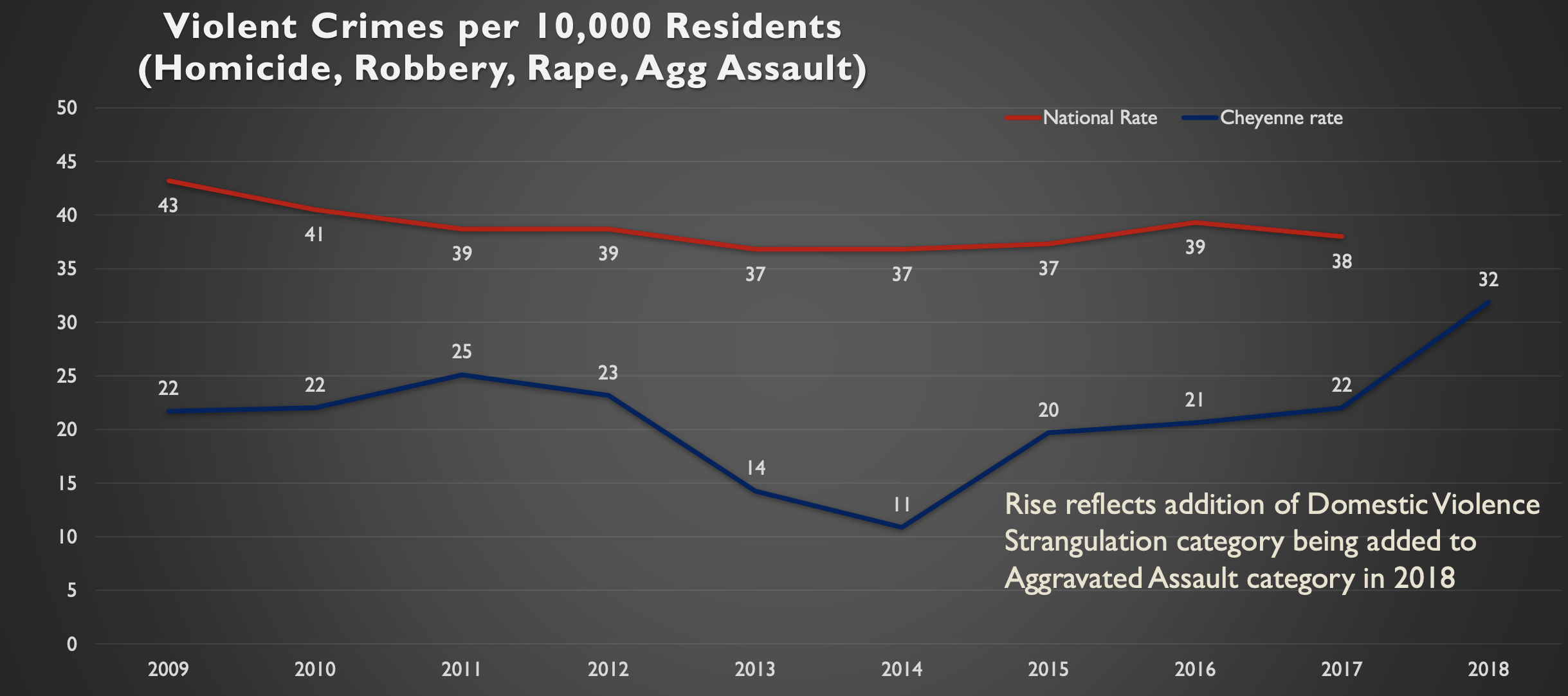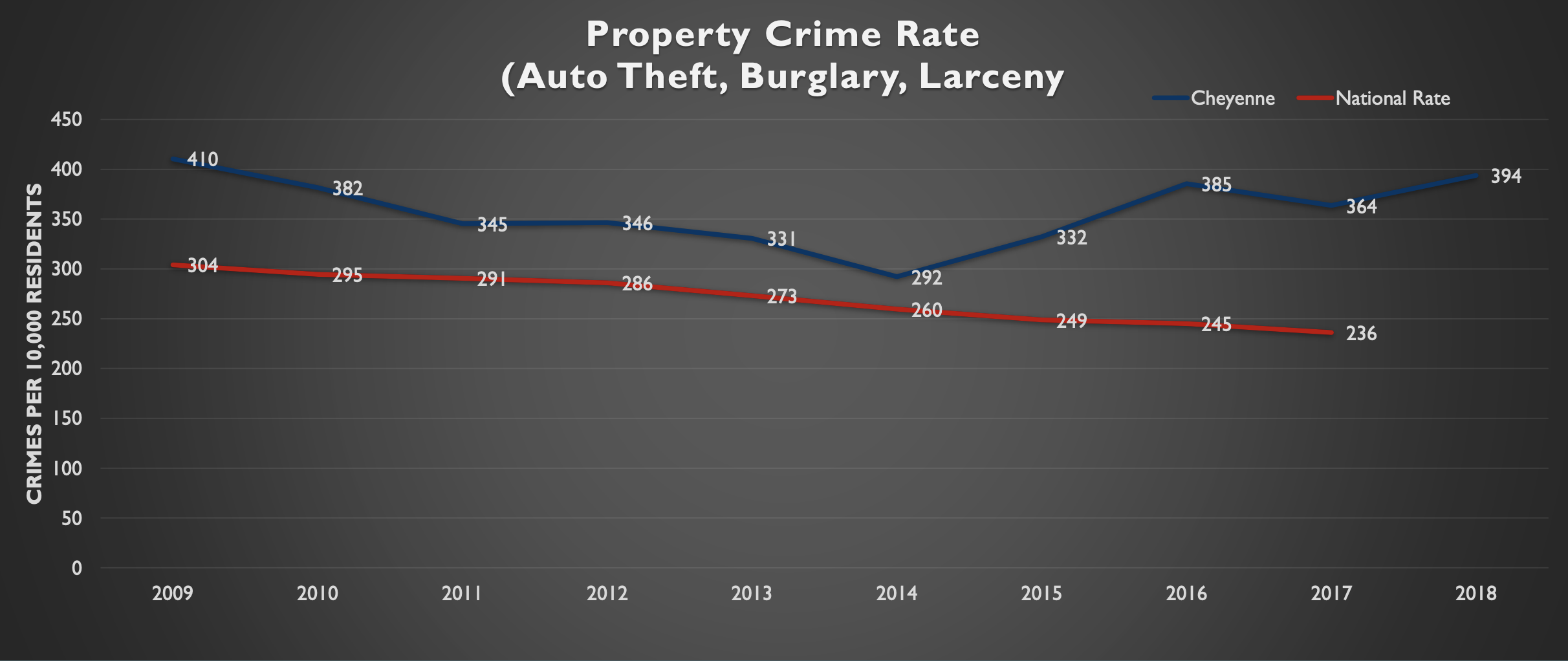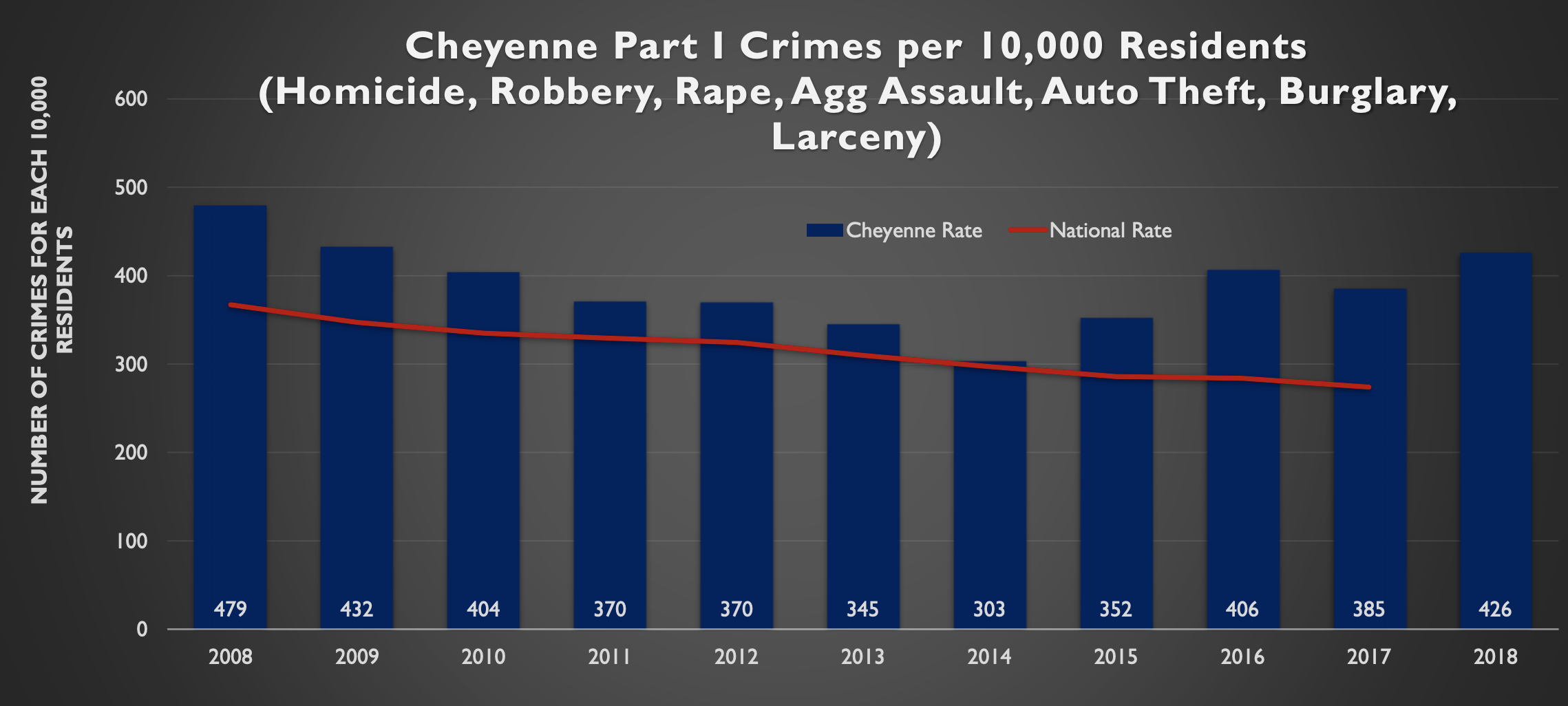 While the 2019 report hasn't come out yet, Joe Bustos Law continues to help in the areas of:
Drug Offenses

Felonies

Driving Under the Influence (DUI)

Domestic Violence

Sexual Assault

Misdemeanors

Family Law
Contact us today to learn more about how we can help in your case. We wish everyone a safe and happy 2020!